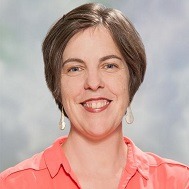 Elizabeth Baldwin is Associate Professor at the School of Government and Public Policy at the University of Arizona (USA). Her research focuses on environmental governance and natural resource policy, with a specific emphasis on understanding how institutions, in particular legal institutions, shape interactions between governmental and non-governmental actors, including private sector and non-profit organizations, in both the US and Sub-Saharan Africa. Her work has been published widely in leading policy studies journals and essential volumes, such as Governing Complexity: Analyzing and Applying Polycentricity (edited by Andreas Thiel, William Blomquist and Dustin Garrick, Cambridge University Press, 2019).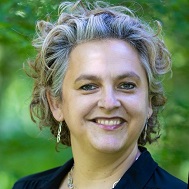 Tine de Moor is Professor of Social Enterprise and Institutions for Collective Action at Erasmus University Rotterdam (Netherlands). Her research examines the creation, functioning and evolution of institutions for collective action from the early modern period in Europe until today. She is the author of The Dilemma of the Commoners: Understanding the Use of Common-Pool Resources in Long-Term Perspective (Cambridge University Press, 2015) and a co-editor of The Commons in a Glocal World: Global Connections and Local Responses (Routledge, 2019, with Tobias Haller, Thomas Breu, Christian Rohr and Heinzpeter Znoj). Professor de Moor is a Past President of the International Association for the Study of the Commons and a founder of the International Journal of the Commons.
Harini Nagendra is Professor of Sustainability at Director of the Center for Climate Change and Sustainability at Azim Premji University in Bangalore (India). Her research examines human-nature interactions in forests and cities from the perspectives of sustainability, ecology and justice. She is the author of Nature in the City: Bengaluru in the Past, Present, and Future (Oxford University Press, 2016) and a co-editor of The Routledge Handbook of Urban Ecology (Routledge, 2021, with Ian Douglas, P M L Anderson, David Goode, Michael C. Houck, David Maddox and Puay Yok Tan). Professor Nagendra was awarded the Cozzarelli Prize by the US National Academy of Sciences in 2009 and the Elinor Ostrom Senior Scholar Award for Collective Governance of the Commons in 2013.