Symposium 2017 - Keynotes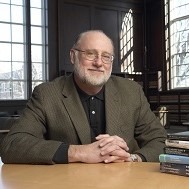 Richard N. Langlois is Professor of Economics at the University of Connecticut (USA) and Distinguished Professor of Economics at the University of the Witwatersrand (South Africa). His research revolves around the economics of organization, economic and business history, and Austrian economics. He is the author or editor of Economics as a Process: Essays in the New Institutional Economics (Cambridge University Press, 1986), Firms, Markets, and Economic Change: A Dynamic Theory of Business Institutions (with Paul L. Robertson, Routledge, 1995) and The Dynamics of Industrial Capitalism: Schumpeter, Chandler, and the New Economy (Routledge, 2007), which received the International Joseph A. Schumpeter Society's Schumpeter Prize. He is an editor of the Journal of Institutional Economics and an Honorary President of WINIR.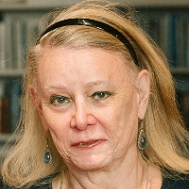 Deirdre N. McCloskey is Distinguished Professor of Economics, History, English and Communication at the University of Illinois at Chicago (USA). Her work deals with economic theory, economic history, philosophy, rhetoric, ethics, and law. She is the author of The Rhetoric of Economics (University of Michigan Press, 1985), Knowledge and Persuasion in Economics (Cambridge University Pres, 1994), The Bourgeois Virtues: Ethics for an Age of Commerce (University of Chicago Press, 2006), Bourgeois Dignity: Why Economics Can't Explain the Modern World (University of Chicago Press, 2010) and Bourgeois Equality: How Ideas, Not Capital or Institutions, Enriched the World (University of Chicago Press, 2016). A Fellow of the Cliometric Society and the American Association for the Advancement of Science, she was awarded the Hayek Lifetime Achievement Award by the Hayek Institute in Vienna.
Virgil H. Storr is Senior Research Fellow and Senior Director of Academic and Student Programs at the Mercatus Center at George Mason University (USA). His research focuses on markets, community and culture, with a specific emphasis on comparative political economy and community recovery after disaster. He is the author or editor of The Political Economy of Hurricane Katrina and Community Rebound (edited with Emily Chamlee-Wright (Edward Elgar, 2010), Understanding the Culture of Markets (Routledge, 2013) and Interdisciplinary Studies of the Market Order (with Peter J. Boettke and Christopher Coyne, Rowman & Littlefield, 2017). He has served on the board of the Society for the Advancement of Austrian Economics, and is an Associate Editor of the Review of Austrian Economics and a Co-Editor of Advances in Austrian Economics.