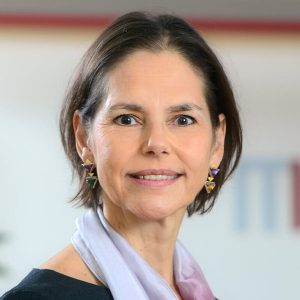 Johanna Mair is Professor for Organization, Strategy and Leadership at Hertie School (Germany). Her research shows how entrepreneurial actors create value through novel organisational and institutional arrangements. She is the author of Innovation and Scaling for Impact: How Effective Social Enterprises Do It (with Christian Seelos, Stanford University Press, 2017) and an editor of Values and Opportunities in Social Entrepreneurship (with Kai Hockerts and Jeffrey Robinson, Palgrave Macmillan, 2010). Professor Mair is Senior Research Fellow at Harvard Kennedy School, Distinguished Fellow at the Stanford Center on Philanthropy and Civil Society, the Academic Editor of the Stanford Social Innovation Review, and Vice-Chair of the World Economic Forum's Global Agenda Council on Social Innovation.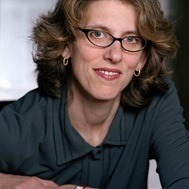 Juliet B. Schor is Professor of Sociology at Boston College (USA). Her research deals consumption, time use, and environmental sustainability. She is the author of Plenitude: The New Economics of True Wealth (Penguin, 2010), The Overspent American: Upscaling, Downshifting and the New Consumer (Basic Books, 1998) and an editor of Sustainable Lifestyles and the Quest for Plenitude: Case Studies of the New Economy (with Craig J. Thompson, Yale University Press, 2014) and The Golden Age of Capitalism: Reinterpreting the Postwar Experience (with Stephen A. Marglin, Oxford University Press, 1989). She is member of the MacArthur Foundation Connected Learning Research Network. In 2014 Professor Schor received the American Sociological Association's award for Public Understanding of Sociology.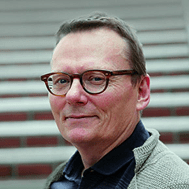 James A. Robinson is Rev. Dr. Richard L. Pearson Professor of Global Conflict Studies and University Professor at the Harris School of Public Policy at the University of Chicago (USA). His research into comparative economic and political development focuses notably on Latin America and Sub-Saharan Africa. He is the author of Economic Origins of Dictatorship and Democracy (with Daron Acemoglu, Cambridge University Press, 2006) and Why Nations Fail: Origins of Power, Poverty and Prosperity (with Daron Acemoglu, Random House, 2012), and editor of Natural Experiments in History (with Jared Diamond, Harvard University Press, 2010). He is the Director of the Pearson Institute for the Study and Resolution of Global Conflicts, has served on the board of the Global Development Network and has advised the World Bank. Professor Robinson is an Honorary President of WINIR.